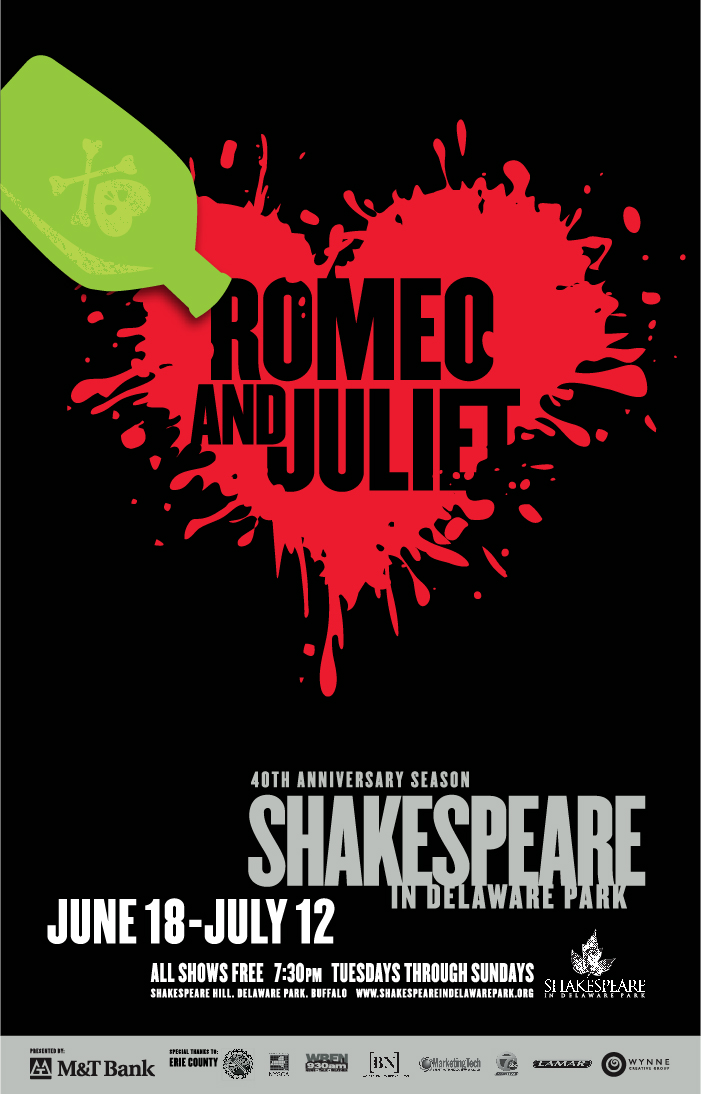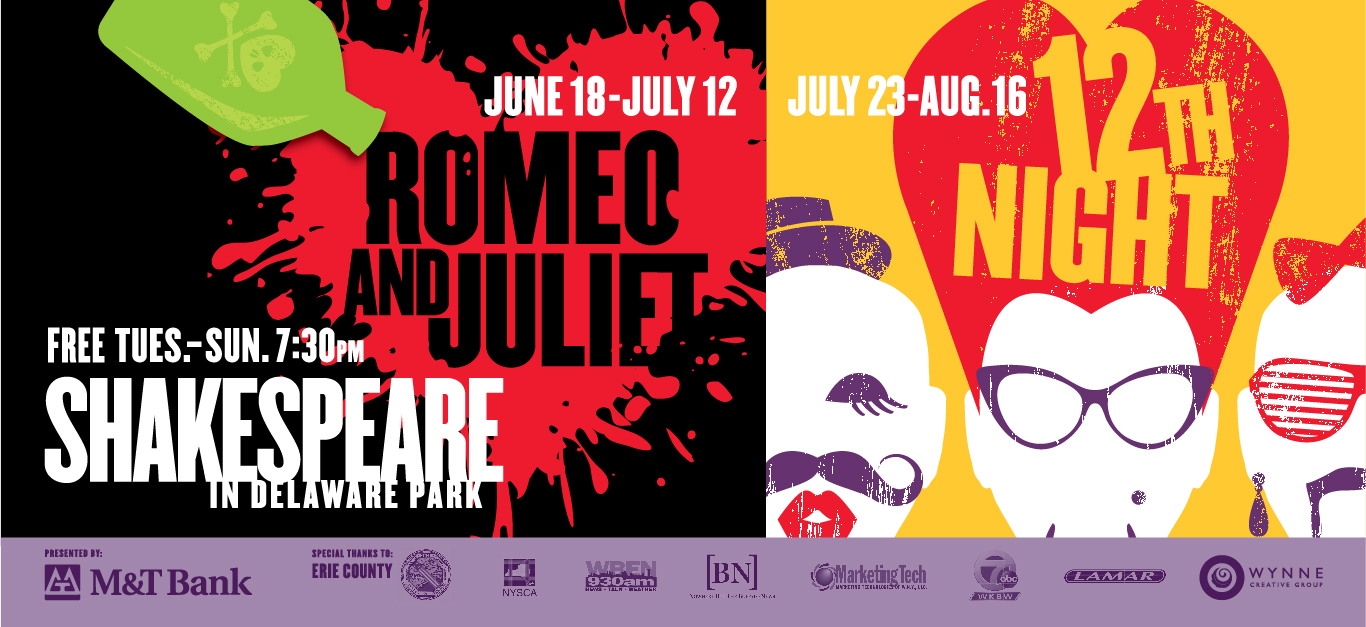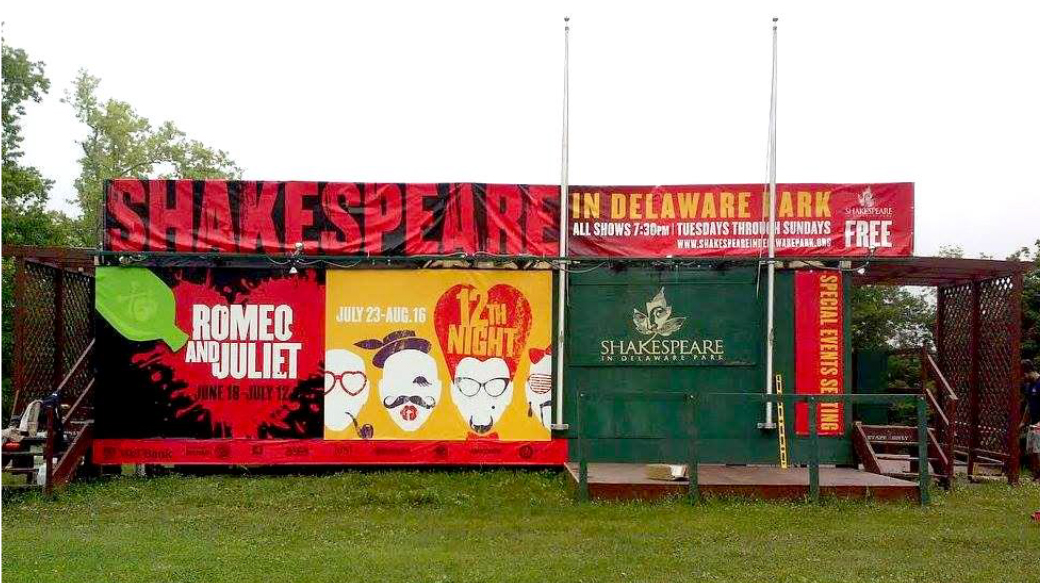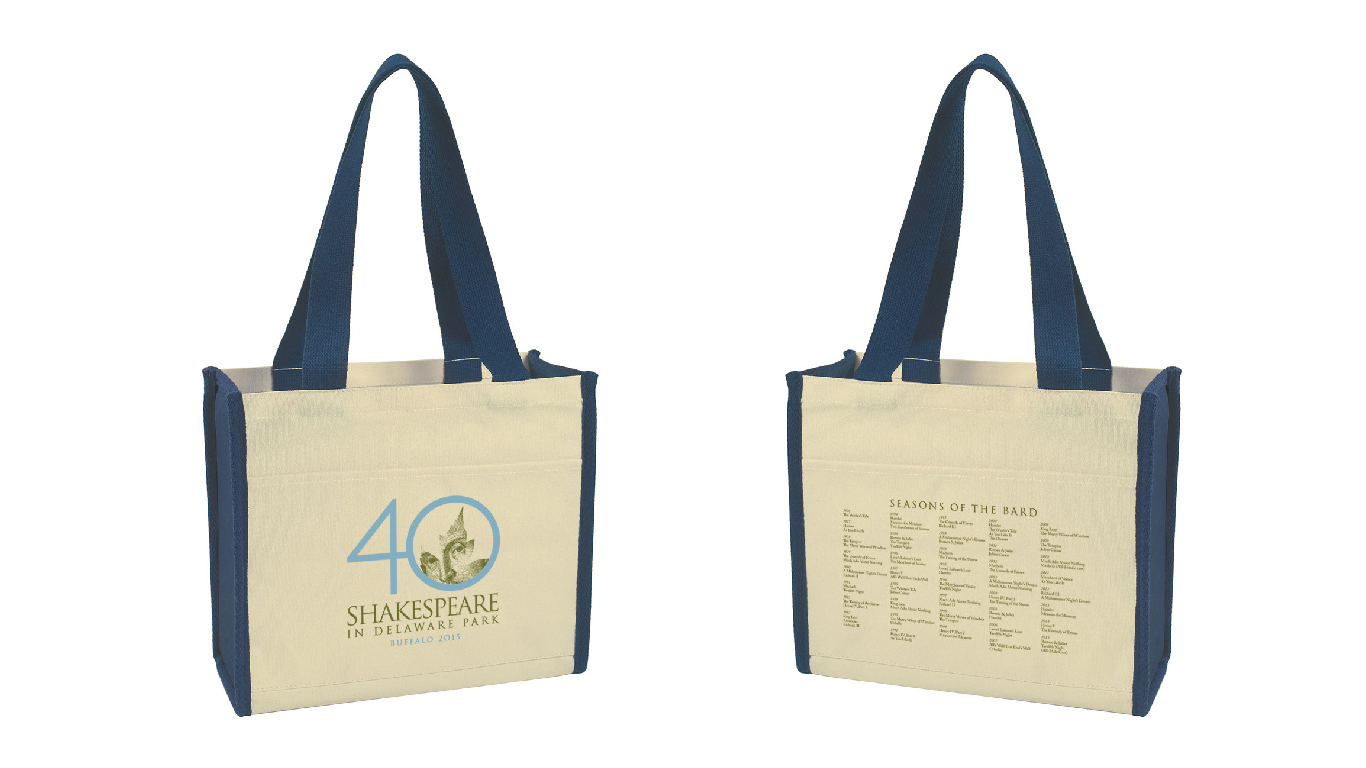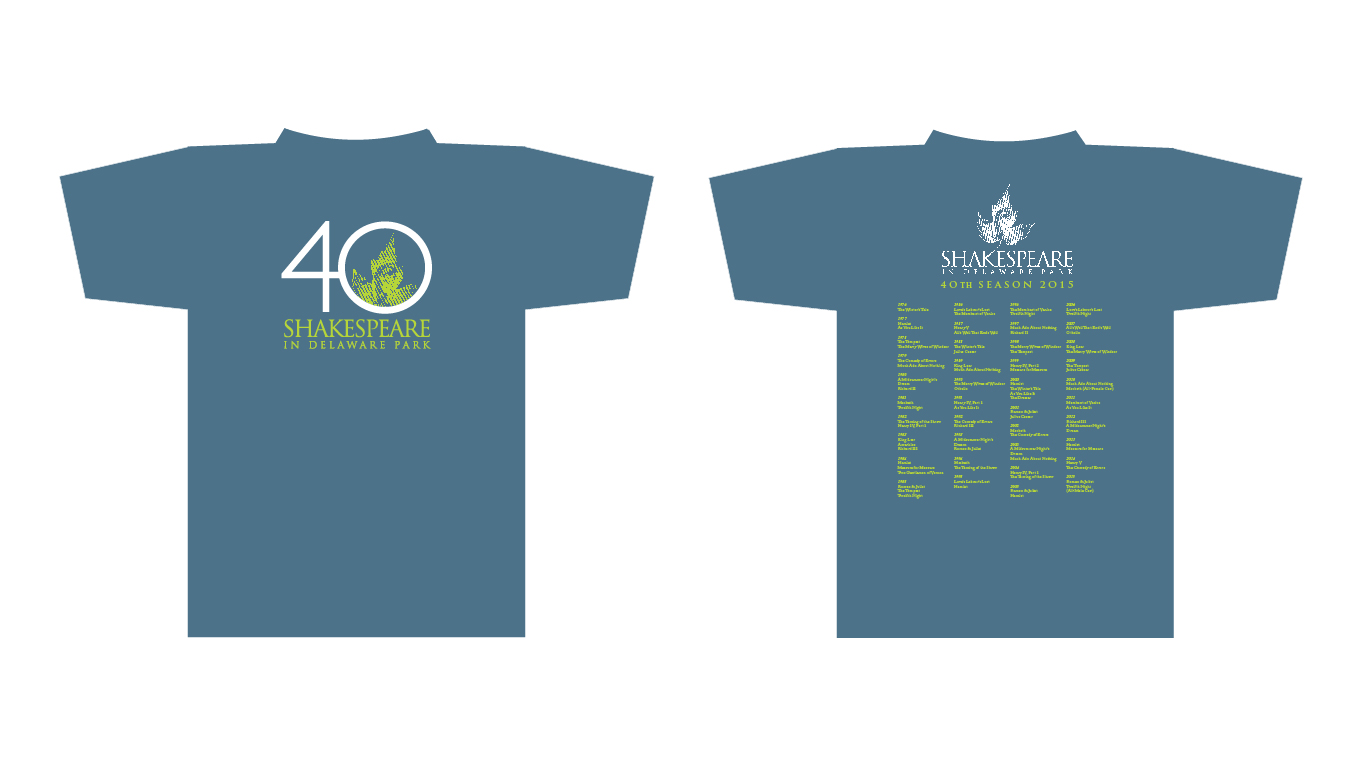 Shakespeare In Delaware Park 40th Season
While working for Wynne Creative Group, I worked alongside Founder and Creative Director Rob Wynne to conceptualize, design, and produce the branding for the 40th Anniversary Season of Shakespeare in Delaware Park, a Western New York staple. Along with brainstorming, pitching, and later finished layouts of the posters, I worked to create various print and digital items for the campaign including: tee shirts, magnets, billboards, trailer wraps, signage, totes, coffee mugs, glassware, and many more. As a team, we worked highly collaboratively to produce a multitude of items for the non-profit organization to use as fundraising items as well, and those pictured here are simply an example.
In addition, I developed a sub-brand for the 40th anniversary, and several items commemorating the many seasons of free, outdoor theater in Buffalo, NY.
All work pictured was created as an employee of Wynne Creative Group as part of the creative design team.